"Launching Two Wheeler Finance with Ironhorse Funding was an easy process. Ironhorse goes above and beyond to provide top level service and support. They're the best in the business." 
Joel Wheeler
Owner, Two Wheeler Finance
ESTABLISH YOUR OWN CAPTIVE FINANCE COMPANY
Looking for Another Financing Source for Your Dealership?
Ironhorse Funding provides access to the most comprehensive and efficient captive non and sub-prime finance programs in the motorcycle, powersports, RV, and marine industries. Our captive finance solution allows dealers, distributors, and OEMs to create their own captive-related finance companies. We arrange the credit lines, loan origination and asset management systems, support, and training for your turnkey financial services platform.
Ironhorse Funding, its staff, key vendors, and associates have originated and serviced hundreds of millions in loans.
We provide everything you need to operate your own finance company so your workload stays virtually the same. Your dealership submits applications to your finance company the same way they do any other lender. Customers and employees don't need to know that you are the bank on the loans that your finance company underwrites.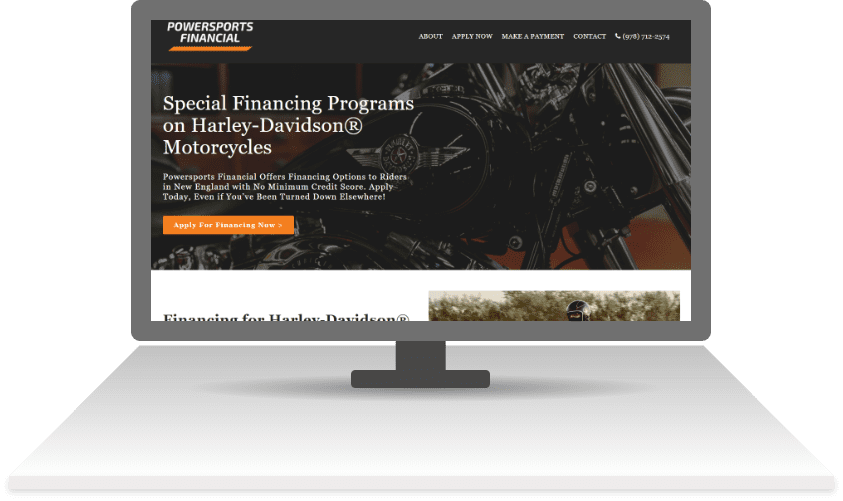 Turnkey loan origination & contracting platforms
Access to asset-based credit lines
GAP, Tire & Wheel, Pre-paid maintenance
Vendor Single/Lender Single Interest coverage
General accounting
Producer-owned reinsurance company
Finance company website and digital marketing
Asset and portfolio management
Payment processing
Collections, asset recovery and remarketing
Contact Our Business Development Team