Our Insurance Partners
We want the best for our customers including providing access to potential savings on their insurance. Getting insurance on your ride should be easy and stress-free. That is why Ironhorse Funding has partnered Outdoor AdvINSURE and Voom Insurance to provide two great options for insuring your ride.
Outdoor AdvINSURE covers all your toys and then some. Voom offers pay-per-mile motorcycle insurance, and will be available in more states coming soon! Click below to start your quotes today!
When you're out on the road, hitting the trails, or enjoying the open waters, your goal is to have fun. The last thing on your mind is your insurance.
Outdoor AdvINSURE was founded by insurance industry professionals with years of experience that also have a passion for the outdoors.
Insurance Types: Boat, Powersports, Motorcycle, RV/Trailer, Home, & Auto Insurance Carriers Represented: Nationwide, Progressive, Safeco, Travelers, American Modern, Foremost, & Roamly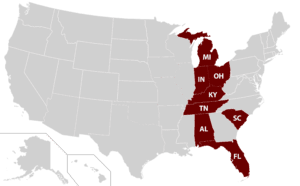 Save with pay-per-mile motorcycle insurance
Save up to 60%, with rates as low as $50 per year. No tracking or hardware required.
What is pay-per-mile motorcycle insurance?
Instead of paying an annual flat fee, your insurance rate is based on actual mileage. If you ride less, you should pay less, that simple.
Insurance Types: Cruisers, Sport, Touring, Scooter/Moped, Adventure, E-bike