RV Refinancing Could Help You Save Big
Are you stressed with high monthly payments on your RV loan? If you're paying too much, let Ironhorse Funding help with an RV refinance. We offer flexible loan options to support your adventurous lifestyle. Refinancing your RV loan could help you save money on your payment every month by lowering your rate, extending your term, or a combination of both.
Maybe you didn't get the best rate at the dealership, or maybe your financial situation has changed. Either way, take control of your financial future. Apply today to refinance your RV loan through Ironhorse Funding.
No social security number required | No impact to credit score | No commitment
Currently accepting applications in the states of AL, AZ, AR, CA, CO, CT, DC, FL, GA, ID, IL, IN, IA, KS, KY, MD, MA, ME, MI, MO, MT, ND, NE, NH, NJ, NM, NY, NC, OH, OK, OR, PA, RI, SC, TN, TX, UT, VA, WA, WY.
How Does RV Refinance Work?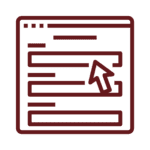 GET PREQUALIFIED
Apply online to get an instant prequalification offer. No impact to credit score. No commitment.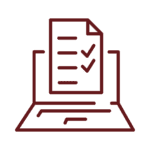 CHOOSE YOUR RATE
If you prequalify, review loan offers and select your rate and term. A loan specialist will reach out with details.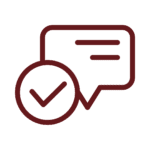 SUBMIT DOCUMENTS
Securely upload required documents.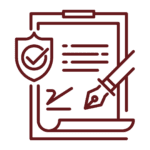 E-SIGN
Electronically sign for your new RV loan and get to your next adventure!
The Benefits of Refinancing an RV Loan
RV refinancing can help you save money by lowering your monthly RV loan payment or reduce the amount you pay over the life of the loan. Savings can come from lowering your rate, extending your loan term, or both.
If your credit score has improved since you took out your current loan, you may qualify for a lower rate. You may also add a same-household co-borrower who has a better credit score and obtain a lower rate that way. You may even qualify for a lower rate even if your credit score hasn't changed. Dealerships don't always have access to the lowest rates available. You can check your prequalification rate with no impact to your credit score to see if you qualify.
Maybe you want to pay off your RV loan sooner. Maybe you want to extend the terms of your loan to make your monthly payment more affordable. If you qualify, our RV loan specialists will work with you to find the right loan terms to meet your refinancing goals.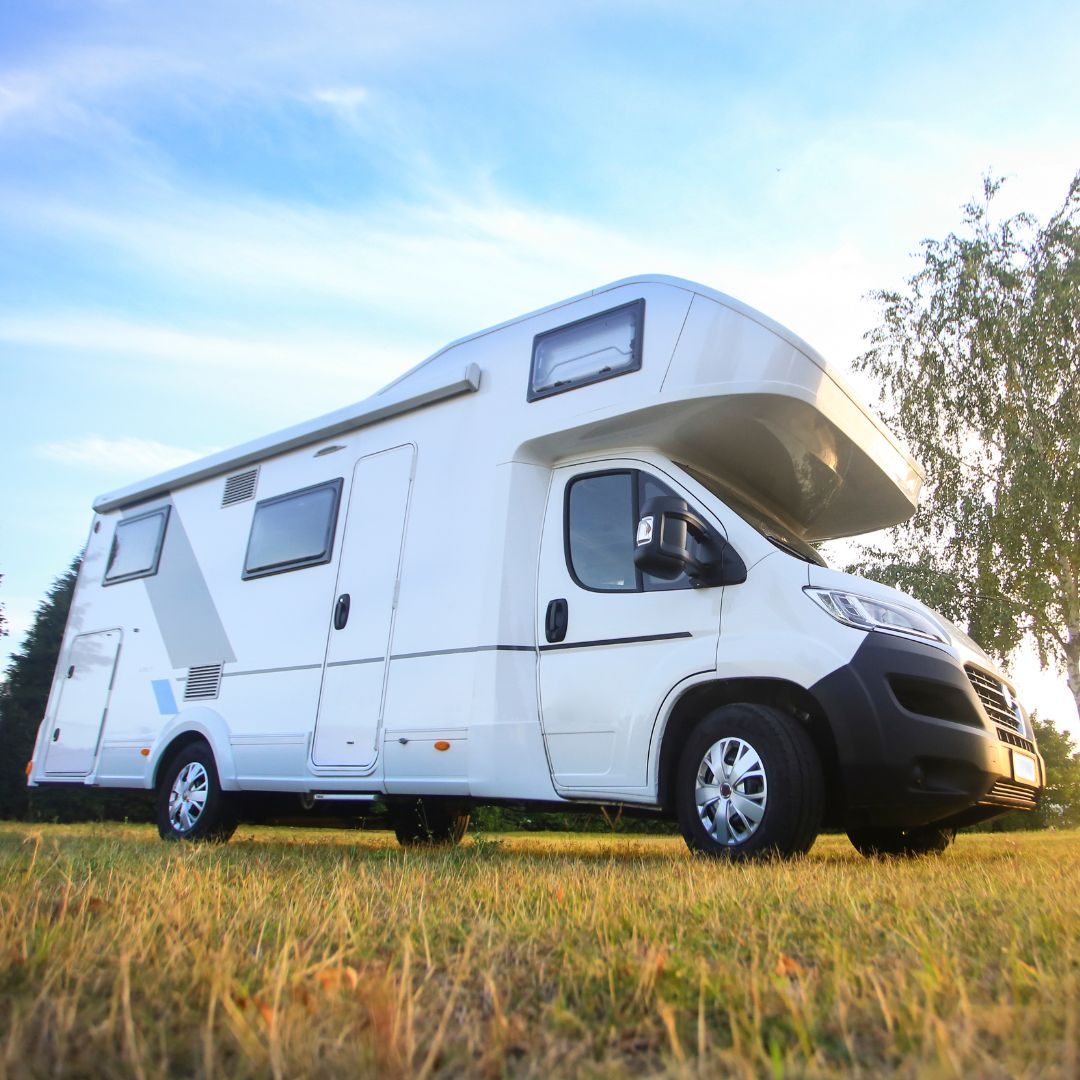 RV Loan Refinancing Frequently Asked Questions
What is RV Loan Refinancing?
Refinancing an RV loan is when you replace your existing RV loan with a new loan under a different term and interest rate.
What credit score is needed to refinance an RV?

Ironhorse Funding qualifies applicants who have a credit score of 660 or above. Credit score is not the only factor in determining your qualification for an RV loan. Apply to see if you qualify for personalized loan offers with no impact to your credit score.
What Documentation Will I need to Refinance an RV?
Required documents will vary but most customers need to provide the following:
Driver's license
Insurance binder
Copy of your registration
10-day payoff from your current lender
When should I consider RV refinancing?
It's typically best to have at least six to nine months of on-time payment history before you apply to refinance your existing RV loan.
What is the typical finance term for an RV loan?
Ironhorse Funding offers RV loan terms ranging from 24 months to 240 months to qualified buyers. Qualifications are based on a number of factors including loan amount and credit quality.
What is the AVERAGE RV loan RATE?
RV loan rates vary based on a number of factors. You can check your rate with Ironhorse Funding with no social security number required and no impact to your credit score.
What are the eligibility criteria to refinance my RV loan
There are a number of criteria that factor into qualifying. Some criteria are that the applicant should be 18 years of age or older, live in state where Ironhorse Funding is accepting application, the RV or camper should not be older than 15 years, and should not have more than 75,000 miles on it.
Still Got Questions About Refinancing an RV Loan?
What Models Qualify for RV Refinance?
Ironhorse Funding RV loan refinancing for a variety of towable and motorized RVs including: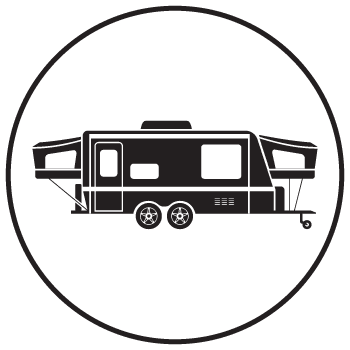 A pop-up camper is characterized by its collapsible frame for easy storage and transport. When set up, a pop-up camper provides a large amount of interior space. When collapsed the compact size contributes to easier towing than many other types of RVs.
Apply to Refinance a Pop-up Camper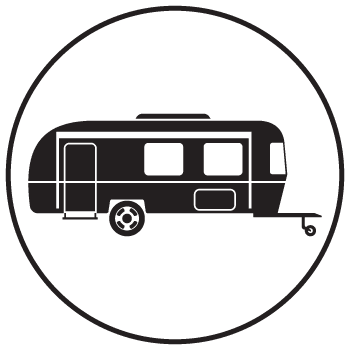 Also known as a caravan or camper, a travel trailer is characterized by its solid frame and towability. Ranging greatly in size, travel trailers o­ffer a wide range of amenities from a single bed to a full-sized multi-room trailer.
Apply to Refinance a Travel Trailer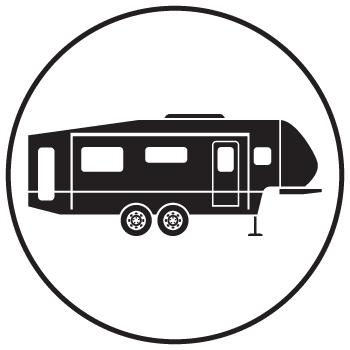 A fifth wheel is characterized as a type of travel trailer supported by a hitch in the center of the bed of a pickup truck instead of a hitch at the back of a vehicle. Fifth wheels tow more securely and offer better maneuverability while maintaining a similar overall length to more traditional travel trailers.
Apply to Refinance a Fifth Wheel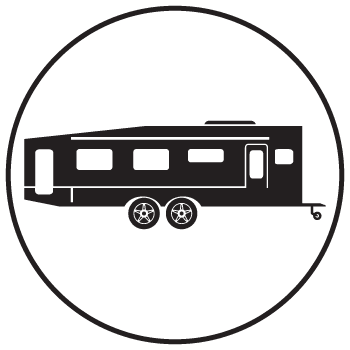 Also known as a toy box, a toy hauler is characterized by a half living area and a half garage with a folding rear ramp for motorcycles, all-terrain vehicles, personal watercraft, or racecars.
Apply to Refinance a Toy Hauler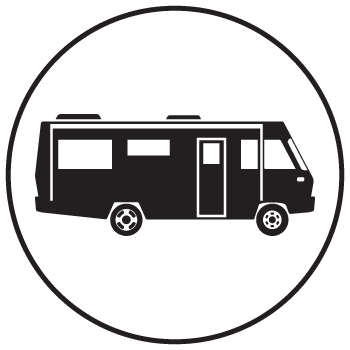 A Class A motorhome is characterized by the flat or vertical front end with large side windows closely resembling a bus in design. Class A motorhomes are constructed on either a truck chassis, specially designed motor vehicle chassis, or a commercial bus chassis.
Apply to Refinance a Class A Motorhome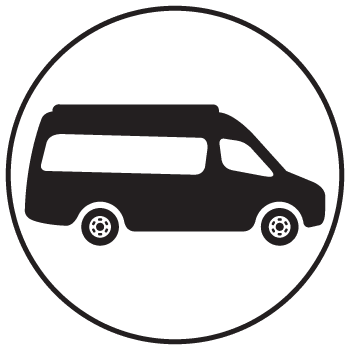 A Class B motorhome is characterized by its build on a conventional van chassis. Nimble and more fuel efficient than Class C motorhomes, Class B motorhomes off¬er living space best suited for small groups. Most Class B motorhomes o¬ffer amenities like galley kitchens, beds, and restrooms.
Apply to Refinance a Class B Motorhome
A Class C motorhome is characterized by a distinctive cab-over profile, containing either an upper sleeping area, a storage space, or a TV/entertainment section. Class C motorhomes are equipped with a kitchen/dining area, a lavatory with bath/shower, and one or more sleeping areas.
Apply to Refinance a Class C Motorhome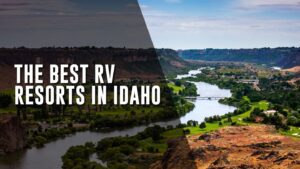 Experience the great outdoors in style, The Best RV Resorts in Idaho provide the perfect combination of comfort and adventure.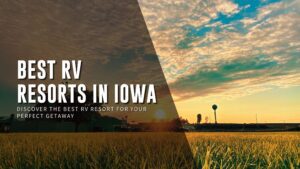 From serene lakeside retreats to historically rich colonies and nature-filled escapes, Iowa caters to all RV enthusiasts.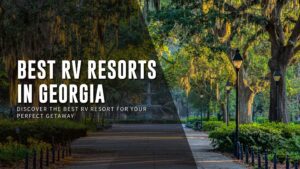 Georgia's diverse landscapes, vibrant culture, and warm hospitality make it an ideal destination for RV enthusiasts.
Questions About RV Loan Refinancing?