Upgrade Your Motorcycle Loan Payment
A Payment to fit your budget
Paying too much on your motorcycle loan? A motorcycle refinance could help you adjust the term of your loan or qualify for a better rate. Our team will work with you to find a loan that fits your refinancing goals.
Check your rate. See How much you could save
Ironhorse Funding has access to competitive rates and flexible terms. You could qualify for a lower rate, a term extension, or a combination of both. Apply for prequalification today to get instant rates. No social security number required, no impact to your credit score, and no commitment.
Currently accepting applications in the following states:
AL, AZ, AR, CA, CO, CT, DC, FL, GA, ID, IL, IN, IA, KS, KY, MD, MA, ME, MI, MO, MT, ND, NE, NH, NJ, NM, NY, NC, OH, OK, OR, PA, RI, SC, SD, TN, TX, UT, VA, WA, WV, WY.
Financing applied for and processed through the Ironhorse Funding platform is originated by Ironhorse Funding or one of its lending partners. Refer to transaction specific disclosures and loan documents for details and additional information.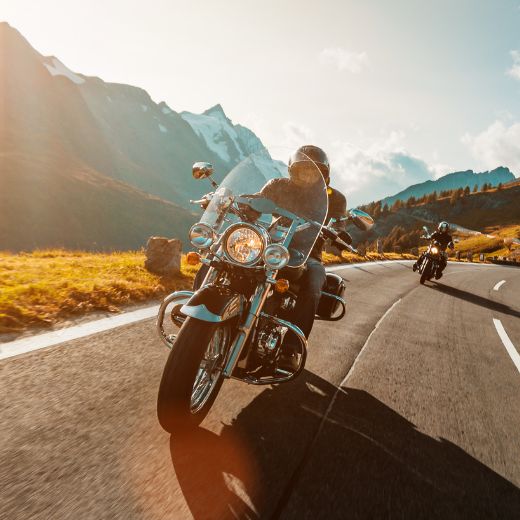 How Does Motorcycle Refinancing Work?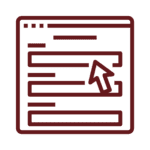 GET PREQUALIFIED
Apply online to get an instant prequalification offer. No impact to credit score. No commitment.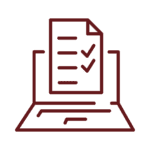 CHOOSE YOUR RATE
If you prequalify, review loan offers and select your rate and term. A loan specialist will reach out with details.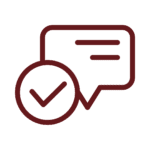 SUBMIT DOCUMENTS
If you're approved, securely upload the required documents through our mobile-friendly online portal.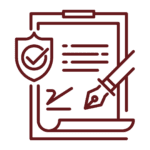 E-SIGN
Electronically sign for your new motorcycle loan and ride off on your next adventure!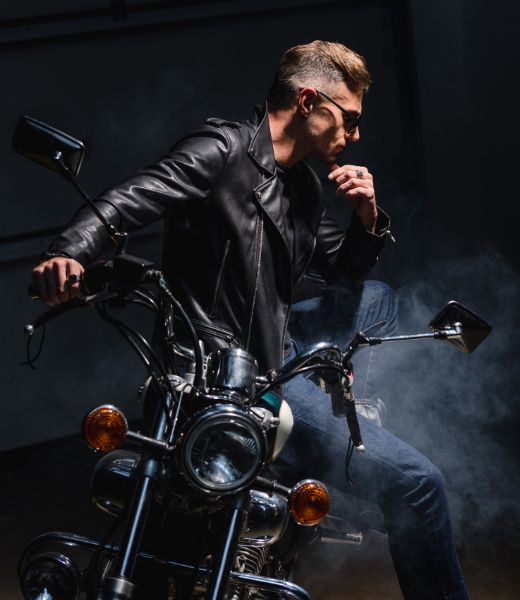 Why Refinance Your Motorcycle?
You could qualify for a better motorcycle loan rate, adjust the term of your loan or both.
If your credit score has improved since you took out your current loan, you may qualify for a lower rate. Add a same-household co-borrower who has a better credit score and get a lower rate. You may even qualify for a lower rate even if your credit score hasn't changed. Dealerships don't always have access to the lowest rates available.
Extend Your Loan Term: Are you looking for ways to reduce your monthly expenses and free up some extra cash? Maybe you have a new purchase on the horizon, expecting an addition to the family, or furthering your education. Refinance your motorcycle to extend the term of your loan could provide the relief you need.
Reduce Your Loan Term: Are you looking to get out of debt faster or planning a big purchase, refinancing your motorcycle to reduce the loan term could help. If you can afford higher monthly payments, you could save big on interest in the long-run.
NO PAyment for up to 45 days
We understand the importance of being flexible. When you refinance your motorcycle through Ironhorse Funding, you can take advantage of up to 45 days before your first payment is due.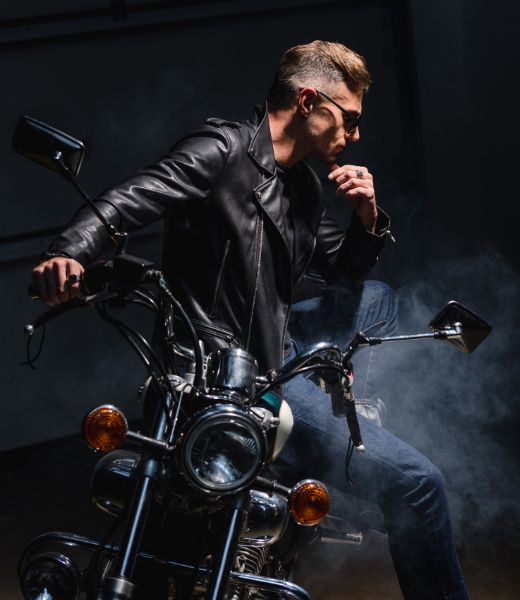 Motorcycle Refinancing Frequently Asked Questions
What is Motorcycle Refinancing?
Motorcycle refinancing is the process of replacing your existing motorcycle loan with a new loan under a different term and rate.
What Credit Score Do I Need to Refinance My Motorcycle?
Ironhorse Funding qualifies applicants who have a credit score of 660 or above. Credit score is not the only factor in determining your qualification for motorcycle loan. Apply to see if you qualify for personalized loan offers with no impact to your credit score.
Find out how to get a copy of your Free Credit Report.
What Documentation Will I Need to Refinance My Motorcycle?
Required documents will vary but most customers need to provide the following:
Driver's license
Insurance binder
Copy of your registration
10-day payoff from your current lender
How Soon Can I Refinance My Motorcycle?
It's typically best to have at least six to nine months of on-time payment history before you apply to refinance your existing motorcycle loan.
What Is The Best Motorcycle Loan Term?
Ironhorse Funding offers motorcycle refinancing term length ranging from 24 months to 84 months. Qualifications are based on a number of factors including loan amount and credit quality. The best motorcycle loan term will depend upon your financial goal and qualifications.
What Is The Best Motorcycle Refinance RATE?
Motorcycle refinance rates vary based on a number of factors including credit score, loan amount, down-payment, and economic factors. The best way to see what rate you qualify for is to apply for a motorcycle refinance through our online prequalification application. Get instant rates if you qualify. No commitment
What Are the Eligibility Criteria to Refinance My Motorcycle?
The applicant should be 18 years of age or older, live in state where Ironhorse Funding is accepting applications, the motorcycle should not be older than a 2010 model*, 250 cc or greater, and should not have more than 35,000 miles on it.
*age criteria can change based on the manufacturer.
Aprilia, Benelli, BMW, CanAm, CFMOTO, Ducati, Energica, Harley-Davidson, Honda,  Husqvarna, Indian, Kawasaki, Kollter, KTM, Motoguzzi, Moto Morini, MV Augusta, Royal Enfield, Slingshot, Spyder, Suzuki, Triumph, Vanderhall, Victory, Yamaha, Zero.
Still Got Questions About Motorcycle Refinancing?
Protection Products for Your Motorcycle
Cover Yourself From the Unexpected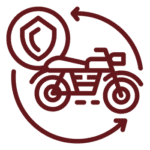 GAP INSURANCE
GAP provides peace of mind. If there's a total loss on your vehicle, GAP insurance covers the financial gap between the value of your ride and your remaining balance.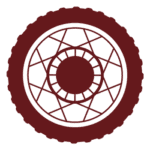 TIRE AND WHEEL COVERAGE
Tire and Wheel provides coverage in the event of damage to tires or wheels as a result of road hazards such as metal, nails, glass, debris, potholes, blowouts and more.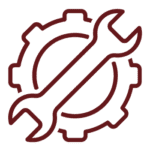 VEHICLE SERVICE CONTRACT
Vehicle service contracts are available at different term lengths for new and used rides to protect your vehicle after the dealer's or manufacturer's warranty has ended.